Hello Karma Coin
Karma Coin is an easy-to-use cryptocurrency and app designed for appreciation, tipping and communities.
The Karma Coin App is available for web and for mobile worldwide.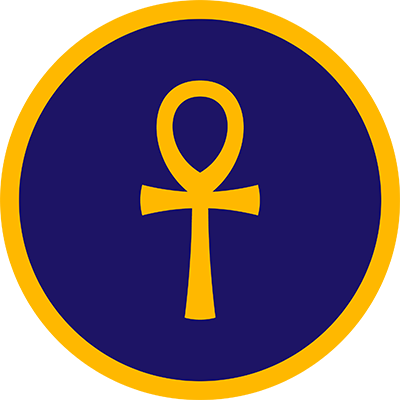 Karma Coin Vision
Bring a positive change in the world by empowering people to appreciate anyone and perform positive actions.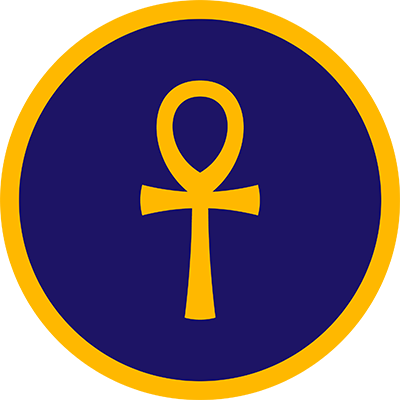 Karma Coin Mission
Our mission is to create a global token of appreciation that is used by millions of everyday people to appreciate, give and share on a daily basis with an economic model that distributes value to all who participate in good actions.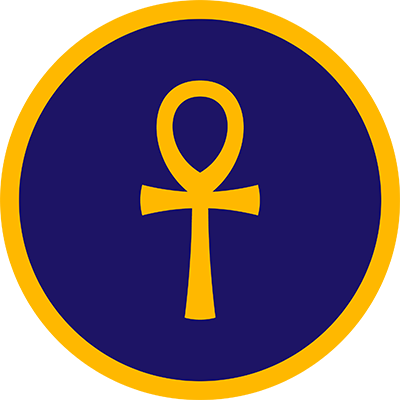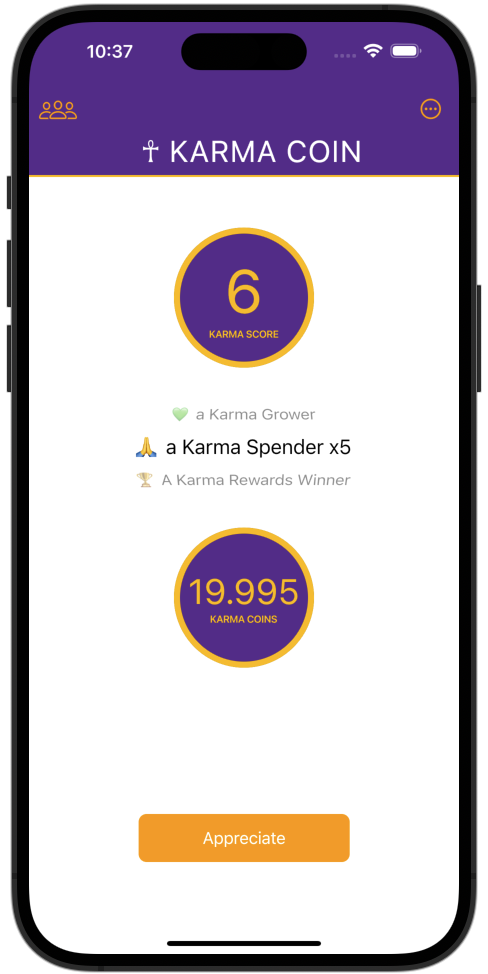 Easy to use
Joining Karma Coin is simple and easy, all you need is a mobile phone. Karma Coin easy to use app revolutionizes the way we tip and appreciate. It is available for iOS, Android and Desktop devices.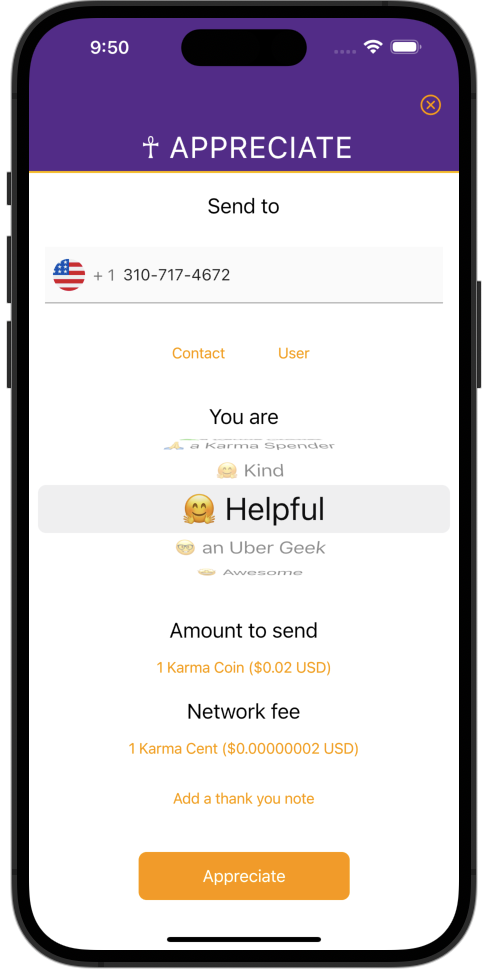 A Universal Token of Appreciation
Tipping and appreciation just got easier and more meaningful. You can tip anyone with a mobile number with just few taps.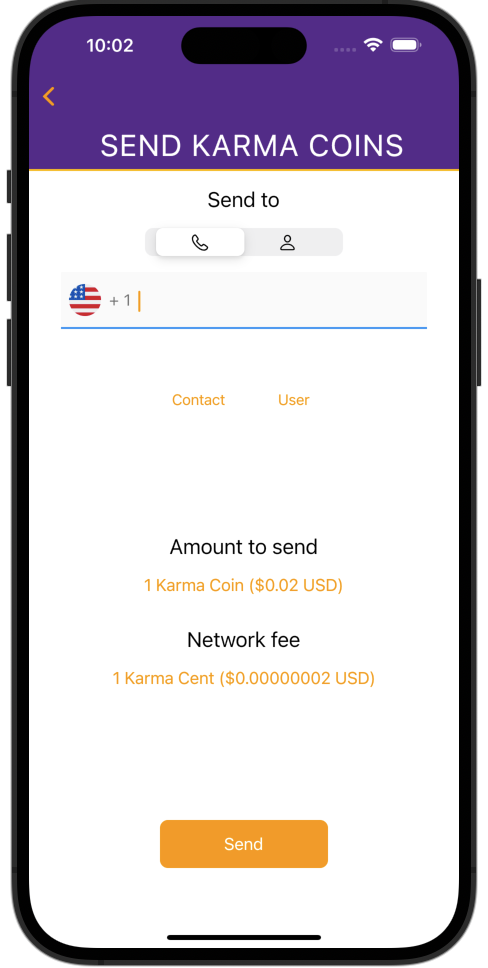 A Coin For All of Us
Send Karma Coin to anyone with a phone number with just few taps.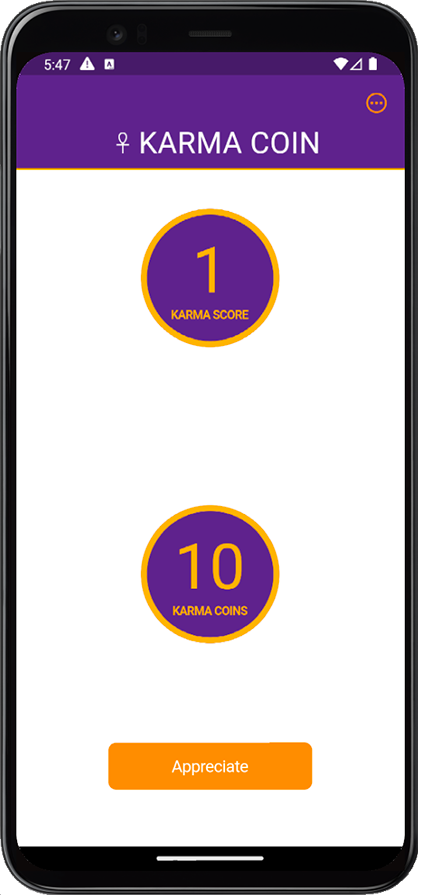 Universal
Available for Android, Web and iOS.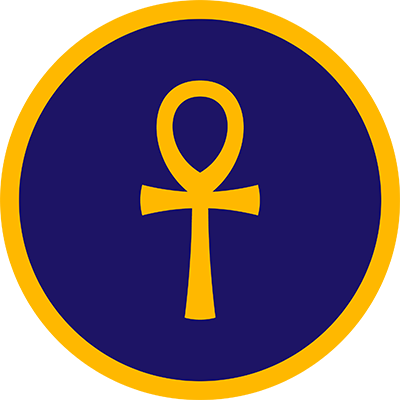 Karma Coin for Validators
Karma Coin is a new cryptocurrency powered by
Karmachain
- an open, dedicated and permissionless blockchain network. As a validator, you play a vital role in maintaining and securing Karmachain, and in return, you are rewarded for your contributions with Karma Coin.
Learn more...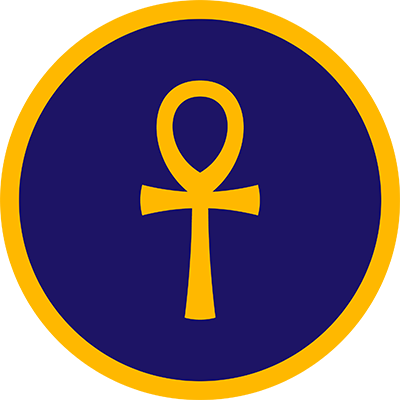 Karma Coin for Community Managers
Grow your community stronger. Give your members real-world membership benefits. Enable your members to appreciate each-other according to your community values, and reward them according to their contribution to your community.
Learn more...