Karma Coin for Communities
Uniting communities through the power of positive action and cryptocurrency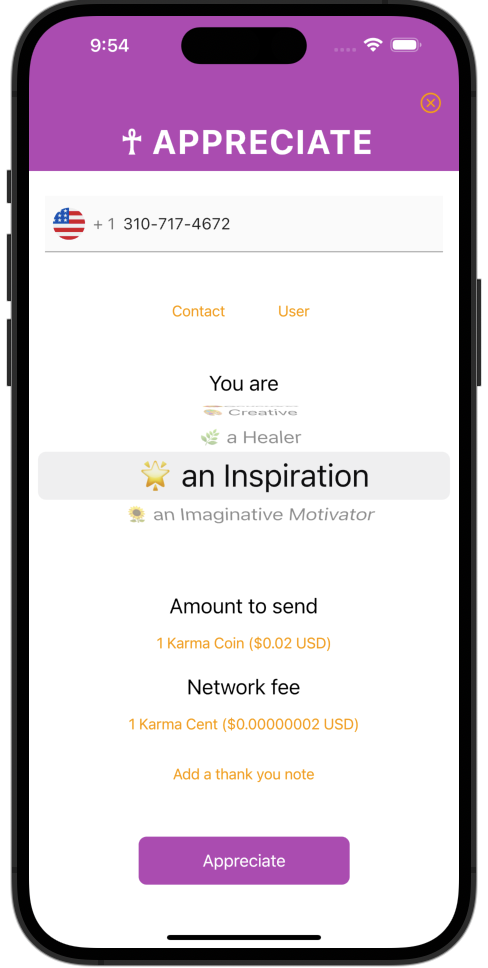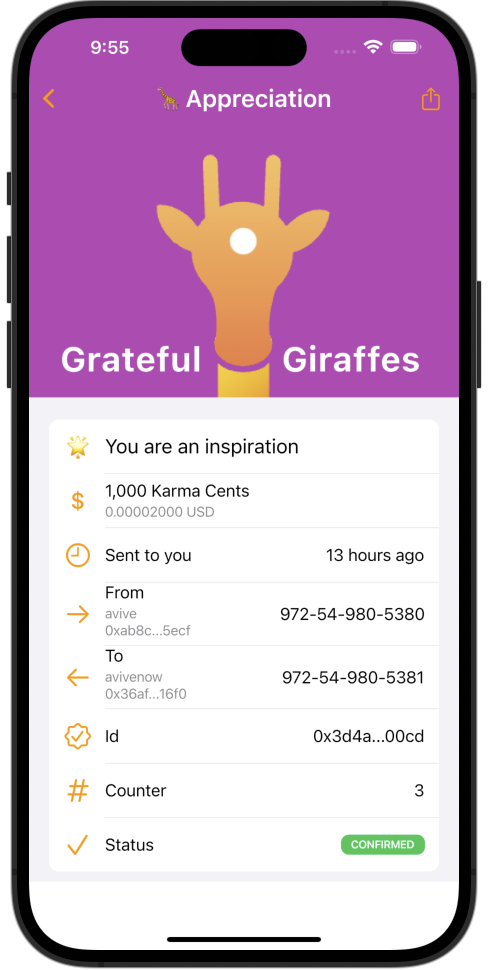 Our customized Karma Coin app is the perfect tool to strengthen your community, increase core values, and give real-world benefits to your members.
With our app, your community will have a unique onboarding experience where we learn what your community's core values and strengths are and then modify the app's rating and appreciation labeling to match your community's language and messaging.
This encourages your members to use the app to show and send tokens of appreciation in a way that is familiar to them.
Key Benefits:
Increase engagement and build upon the community's core strengths.
Give members an easy-to-use tool for showing appreciation within the community.
Gives community leaders access to statistics about member appreciation and behavior.
Gives community leaders a tool for growing and improving the community
Gives community leaders a global tipping tool that is familiar and easy to use.
Don't miss out on this opportunity to give your members a tool that will benefit their everyday life. Contact us to learn more and customize your Karma Coin app today!
Interested in learning more? Please contact us at community@karmaco.in.